WINTER WISHES HERB GARDEN SEED BOMB SET (1 PKG)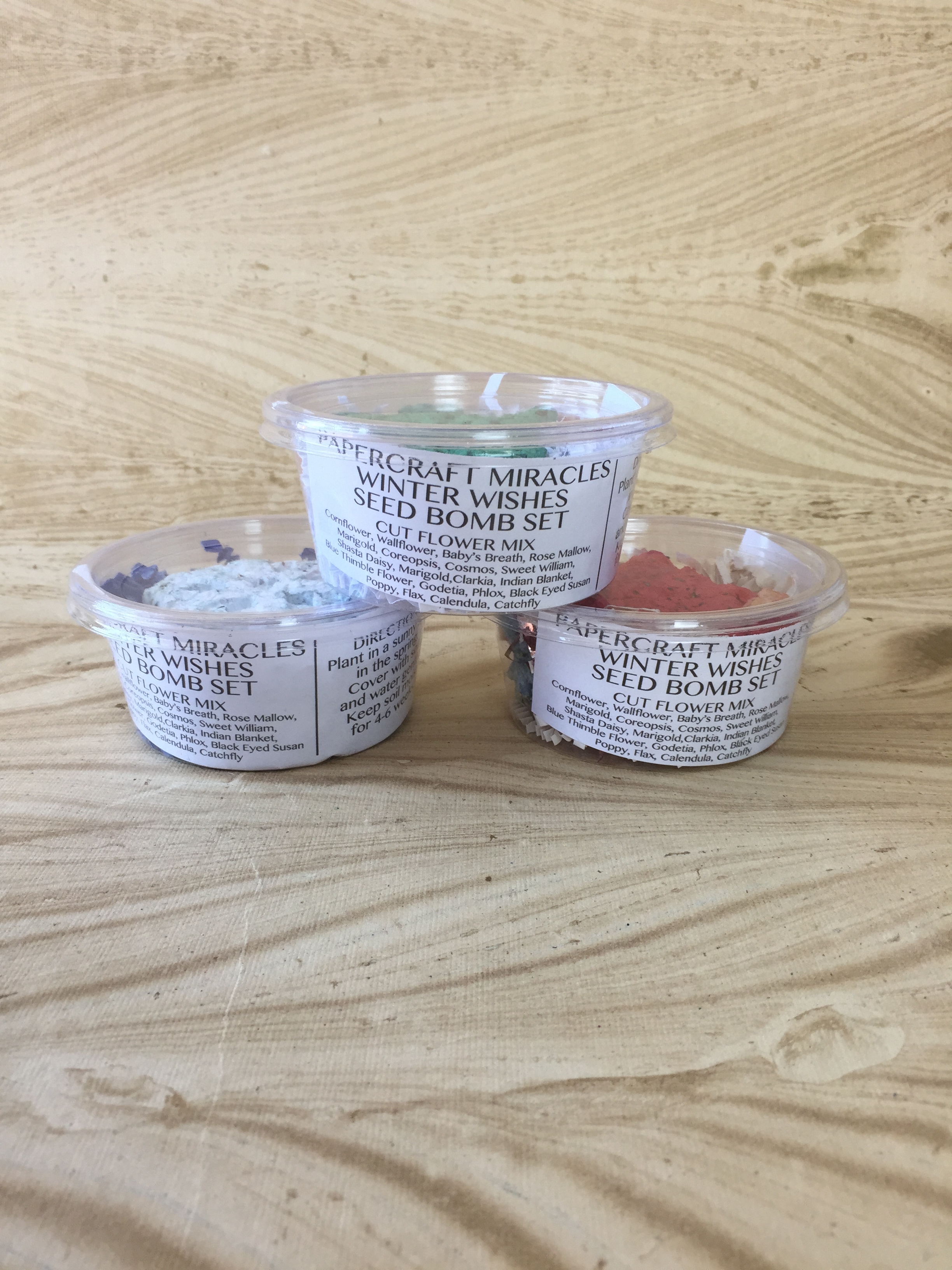 WINTER WISHES HERB GARDEN SEED BOMB SET (1 PKG)
Get your flower garden started right with this adorable limited-edition set of seed bombs! One large handmade paper seed bomb and three small seed bombs with a mixture of wildflower seeds embedded inside. This special mix of flowers all look good when you cut them for bouquets! Comes with planting instructions.

(Photo shows all 3 available shapes, listing is only for one package of either a snowflake, red tree or green tree and availability is subject to stock on hand).
Each seed bomb is made from 100% recycled paper. Comes in a compostable clear cello box.
All Papercraft Miracles products are handmade with love & a little bit of magic at our solar-powered studio in Buffalo, NY.
sale